Welcome to VintageStadiumSeats.com, your source for vintage stadium seats. For over 20+ years our goal is to provide fans and collectors an opportunity to obtain vintage stadium seats of their favorite teams with the guarantee that the item is authentic and collectible. All of the stadium seats are guaranteed authentic and come with a certificate of authenticity (and sometimes a photo of the seat being removed from the stadium). Over the past decade we have procurred several different vintage stadium seats form an array of stadiums and ballparks from such sports as baseball, football, basketball and hockey. Now you will have the opportunity to purchase vintage stadium seats almost directly from the stadiums they came from. Please contact us regarding refurbishing your old stadium seat back to it's original glory. Below are some of our items for sale and procedures on purchasing the items. Please check back often as we will add more vintage stadium seats to our site.
To purchase any items, please contact us via e-mail at
sprtcltr@aol.com
or call us at 908-306-9030.
Below are some vintage New York Yankee Stadium Seats and Boston Red Sox Fenway Park seats.
Please call or e-mail for pricing and availability.
SportsFan Collectibles, LLC * P.O. Box 617 * South Plainfield * NJ * 07080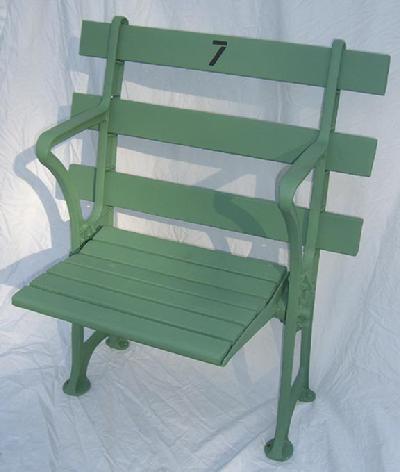 New York Yankees single straight back restored stadium seat in sea foam green color - circa 1960's and comes with certificate of authenticity plaque - Price $1,499
Unrestored seat - Restoration project begins

Restored seat - Restoration project fully restored and painted to original matched color

Unrestored seat - Restoration project continues by sandblasting the seat

Unrestored seat - Restoration project continues by priming the seat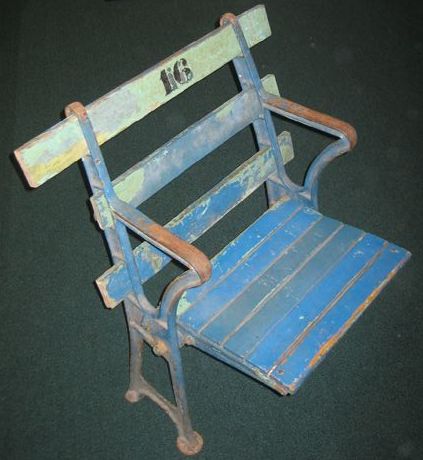 New York Yankees original wood straight back stadium seat, unrestored with original paint - circa 1923 - SOLD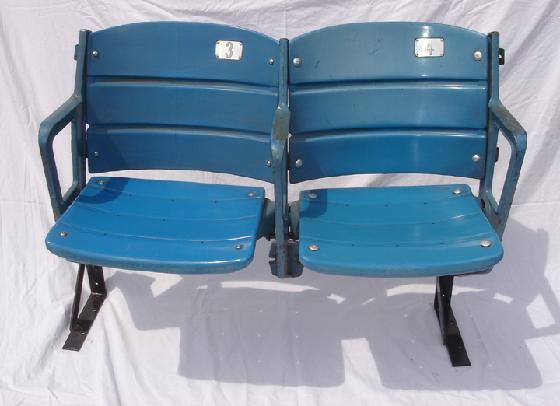 New York Yankee Stadium dual plastic seats # 3 & # 4 removed from the stadium in December 2000 and comes with a certificate of authenticity - SOLD OUT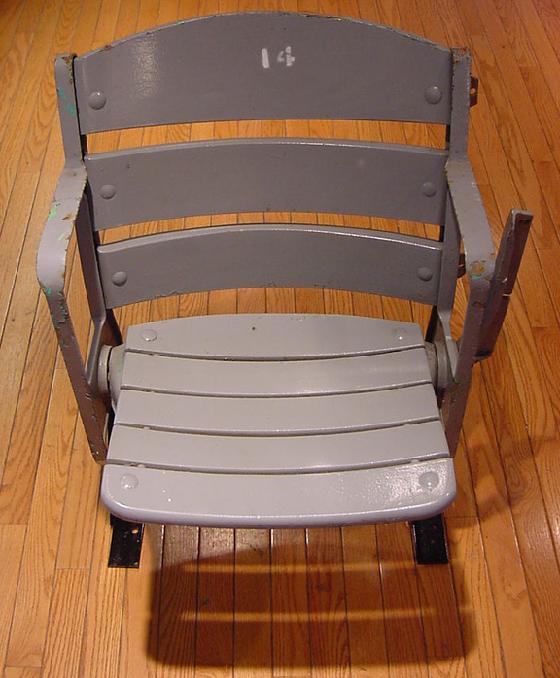 Baltimore Memorial Stadium Original wood seat with original paint and certificate of authenticity from the Maryland Stadium Authority - Price $399
Baltimore Memorial Stadium

Baltimore Memorial Stadium seat removal

Baltimore Memorial Stadium certificate of authenticity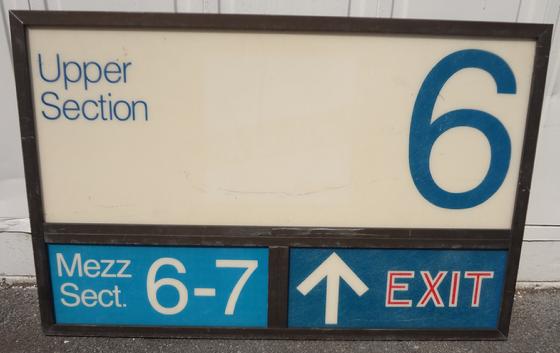 Baltimore Memorial Stadium Seat Section Sign - Price $199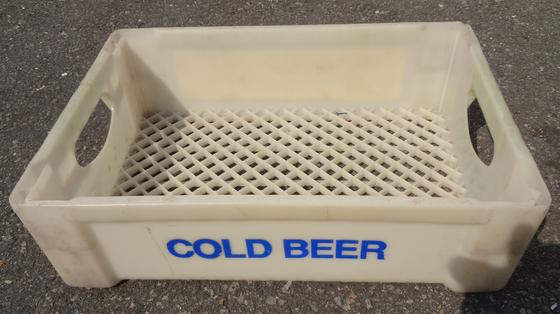 Baltimore Memorial Stadium Beer Vendor Tray - Price $99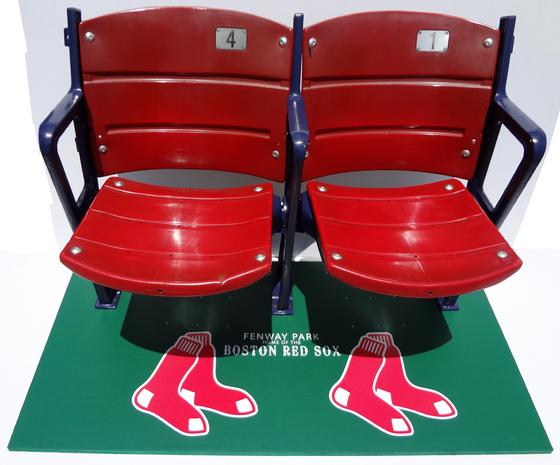 Red Sox Fenway Park Seats 2012 - SOLD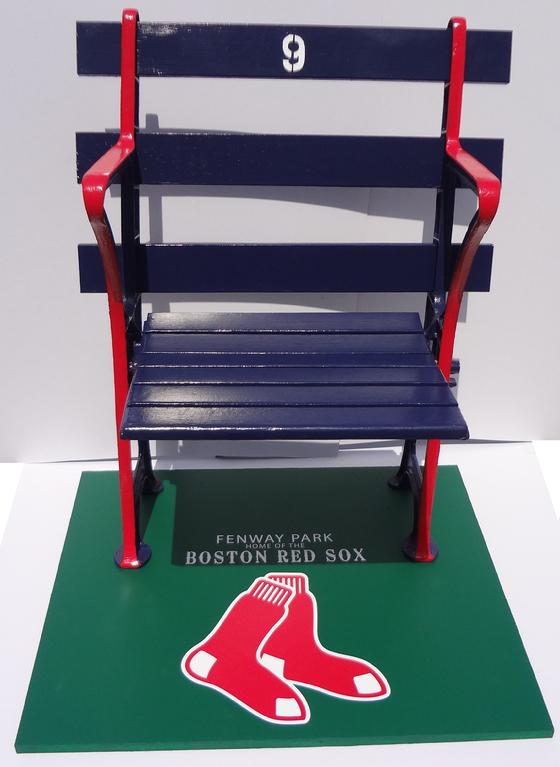 Red Sox Fenway Park 100th Anniversary Commemorative Seat 1912-2012 – Price $999.00
Check out the following video showing the seat renovations of the Boston Red Sox, Fenway Park.